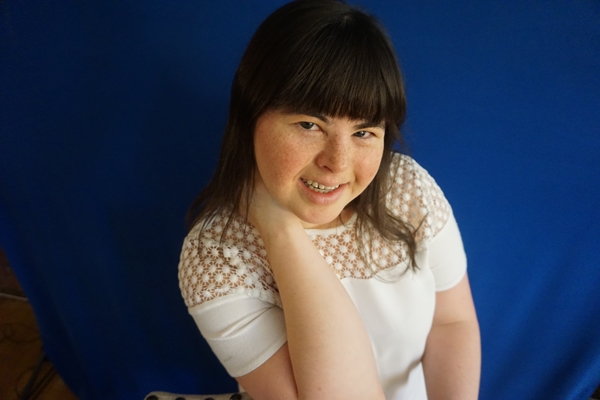 My whole life, all I wanted was to be like everybody else. Having a labeled disability, I was always aware that I was different, and how I had to work quite a bit harder just to keep up with the rest of the big world if I wanted to be in it. Now that the whole world has slowed down so much during this pandemic for the first time in my whole life, I feel like I am living the same life, doing the same things as everyone else. I feel like I have caught up and I can finally not feel different and chill a little bit.
Right now, I am worried like everyone else about what's happening in the world, but I have to tell you that I am also experiencing such an overwhelming sense of relief and ease with feeling my life is finally paralleling everyone else's and I can relax.
I watch all the videos on social media and late-night TV, and it is nice to see everyone at home in a relaxed look, not trying to impress anyone but loving the simple connection of each another. I see celebrities in sweatpants, tee shirts, and no makeup or fancy hair styles. I think this is the beauty of the ugly that is happening right now. I feel just like everyone else with the no differences. This is the first time I have ever felt like this.
Of course, I want everyone to be healthy and able to work and see their families and friends as soon as possible. But I never thought I would see the day when I could feel like I don't have to do anything other than be myself to be just like everyone else.
It also feels amazing to be one of the ones lucky enough to be in a position where I can help others by sending my cookies to Emergency and Front Line Responders all over the world. To be a real contributor of one's community is a dream for me and most people with disabilities. A true sense of being a valuable member of your community.
Stay well and God Bless.