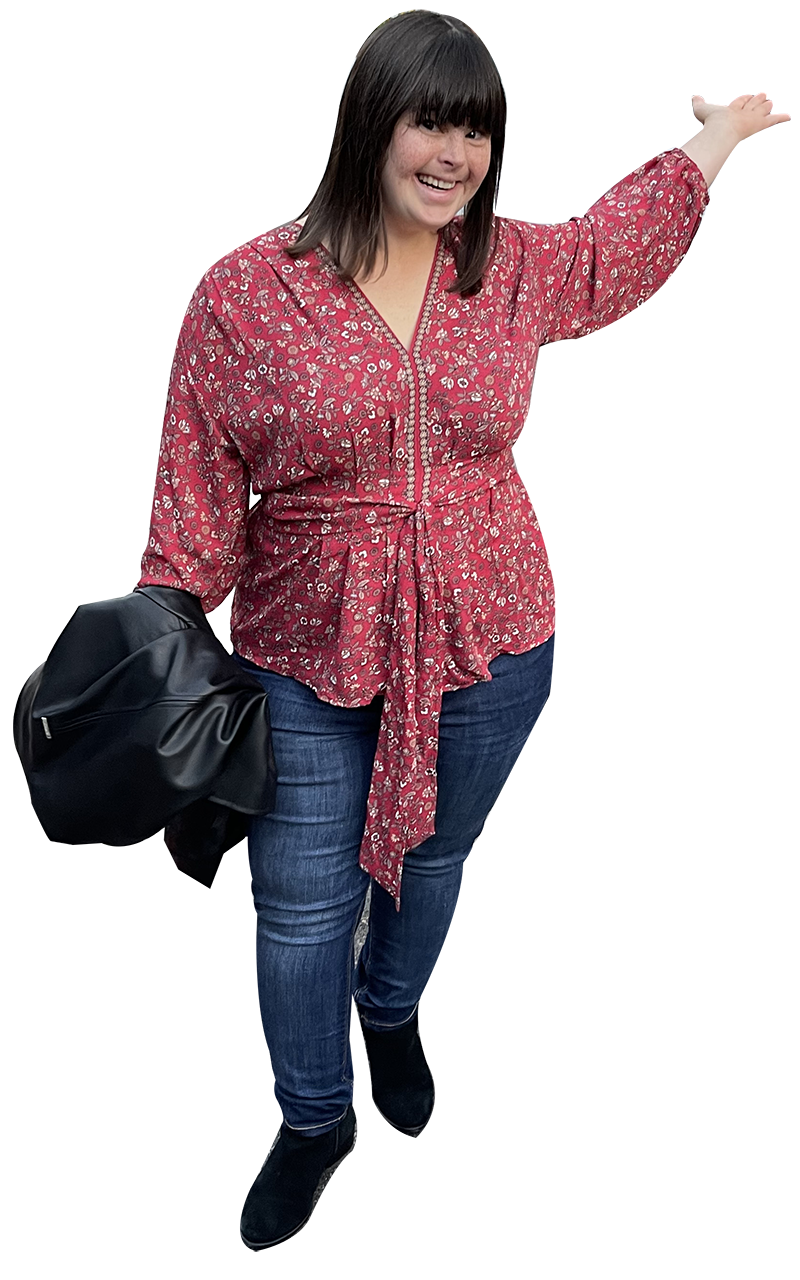 Her Story
Collette Divitto, a young woman born in 1990 with Down syndrome and a lot of tenacity, a self made entrepreneur and disability advocate, founded Collettey's Leadership Programs after successfully starting her own business, Collettey's Cookies. Before going into business in 2016, for herself, Collette had tried for years to find a paying job and experienced constant rejection and heartbreak, always being told she was not a good fit. Collettey's leadership Programs was born out of her first-hand understanding of the challenges that the disability community faces in trying to enter the workforce, earn a living to live independently and become a valued human being his/her community. Collette's desire is to help others with a labeled disability find friends, career success, community leadership through her programs of empowerment, education and training.
When I was younger trying to prove myself and show people what I can do all the time was exhausting and I often thought about giving up my dreams in life. My mother could see how defeated I would feel at times and she would say, "Collette you deserve the best, don't you think so". And of course, I would agree,  yes I do deserve the best. So, my Mom said then you need to say it to yourself daily.  I started to do that each day. "I deserve the best for me. I deserve the best for me" Soon it became my energy and path to creating the best for me.
I am all about family and inclusion and love telling my story to help motivate others to not give up and create a world where we all see abilities in each other! I am so excited to announce that I have a reality show airing on Peacock and Crave Keep called "Born For Business!" Enjoy it! Thank you and be kind to one another. My non-profit focuses on mentoring others and workshops for independence and entrepreneurship which I just love doing. I have found my whole heart filled with joy in advocating and empowering others!  And I am just getting started!  I have published my first book and am getting my second book published this year. I decide to write a series of books about my life and experiences each at different ages, hoping to inspire and help others through my challenges that I turned into triumphs.