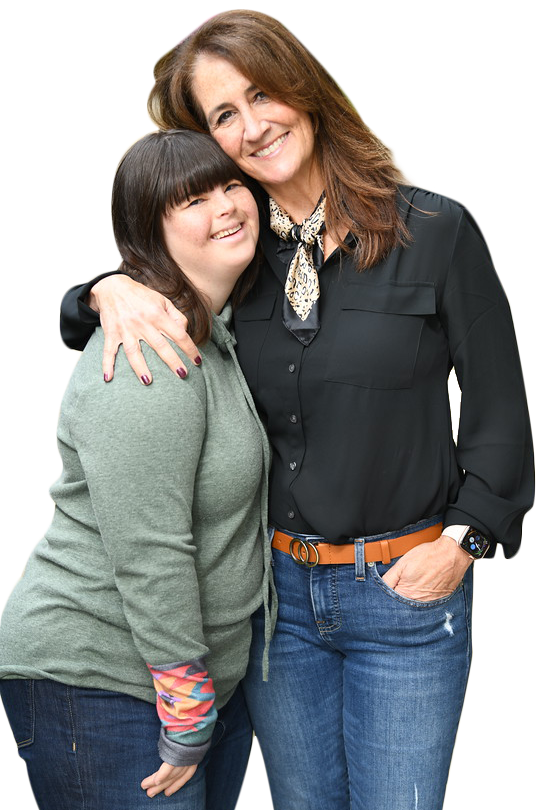 Our

Mission
Since Collette's ongoing constant media attention and fame, she and her Mom, Rosemary Alfredo, continue to receive many emails every day asking about Collette's life's journey, how she became completely independent, what was her school years like, how was inclusion, what did her curriculum look like and how she got on tract for post secondary, how Collette found her career path and prepared for it and starting a business.  They are also asked to mentor individuals and families to help create similar independent paths, which they have taken on several of these requests. The concerns and interests all seem to be the same.
Since there is only so much time in a day, when your focus is also on running a cookie empire, creating jobs and training for people with disabilities, and agreeing to traveling to speaking events, Collette and Rosemary decided to create their own webinars and workshops that would provide information available right here on the website to anyone subscriber. Once subscribed to a webinar you will be able to watch it over and over.
The webinars are Collette and Rosemary sharing all the experiences of their journey as Mom and Daughter both faced with different challenges along with a visual presentation. They are straightforward and get right to the heart of it. Their focus is on the "what to do" "how to do it" rather than the "what didn't work" and "what not to do". The webinars are personal for both Collette and Rosemary and focused on decisions and pathways that lead to all the success of Collette. At the end of each webinar they still offer to try their best to make themselves available to you!